A Unique Sensory Adventure
An Enchanting Escape in the Heart of Montreal, Where Relaxation and Vitality Harmoniously Interweave.
Nestled in the heart of Plateau Mont-Royal, an exquisite retreat blends modern Indian charm with Montreal's unique touch.
In captivating vaults, the Hôtel + Spa du Carré St-Louis opens the doors to its spa for an unparalleled wellness experience.
Like a gem, the Spa du Carré St-Louis invites you on a unique sensory journey, where ancient traditions blend with modern originality and expertise. Driven by the founders' passion for Indian hospitality and unmatched wellness knowledge, this place was designed to cocoon its visitors in softness and vitality.
Holistic architecture and luxurious facilities blend with rich textures, intoxicating aromas, and soothing maneuvers to create an environment that invites inner peace, right in the heart of Montreal. An ambiance of opulence and serenity envelops you. Every corner of our space reflects meticulous design by renowned creators from around the world, creating a truly unique experience.
An exquisite hammam, adorned with sparkling mosaics, beckons you to deep relaxation with its steam-filled, fragrant atmosphere. A glass-fronted sauna offers a view of an ice bath carved into the stone vaults, providing invigorating thermal contrast. A unique experience to awaken the senses and revitalize the mind, creating a symphony of beneficial emotions.
A pool with multiple therapeutic jets invites you to immerse yourself in its soothing waters, enjoying hydrotherapy sessions that ease tense muscles and revive energy.
To fully enjoy the benefits of the thermal circuit, an Indian relaxation room with sumptuous banquettes bathed in soft lighting envelops bathers in gentleness. A space to relax, meditate, or simply lose yourself in your thoughts, lulled by a soothing atmosphere.
To conclude this unforgettable experience, the enchanting rooftop terrace offers breathtaking views of Carré St-Louis Park and downtown Montreal.
The perfect place to savor one of our famous artisanal cocktails or our rejuvenating vitamin-infused juices!
Let yourself be enchanted by the magic of the urban panorama while extending your moment of relaxation and refinement, a final exquisite touch to your visit to Hôtel + Spa Carré St-Louis.
The treatment rooms, designed to provide complete privacy and a luxurious atmosphere. Each room is a haven of well-being, where our qualified practitioners offer a range of treatments.
Drawing from the treasures of Indian, Mediterranean, and Nordic traditions, divine massages are expertly administered.
An ode to deep relaxation and self-reconnection.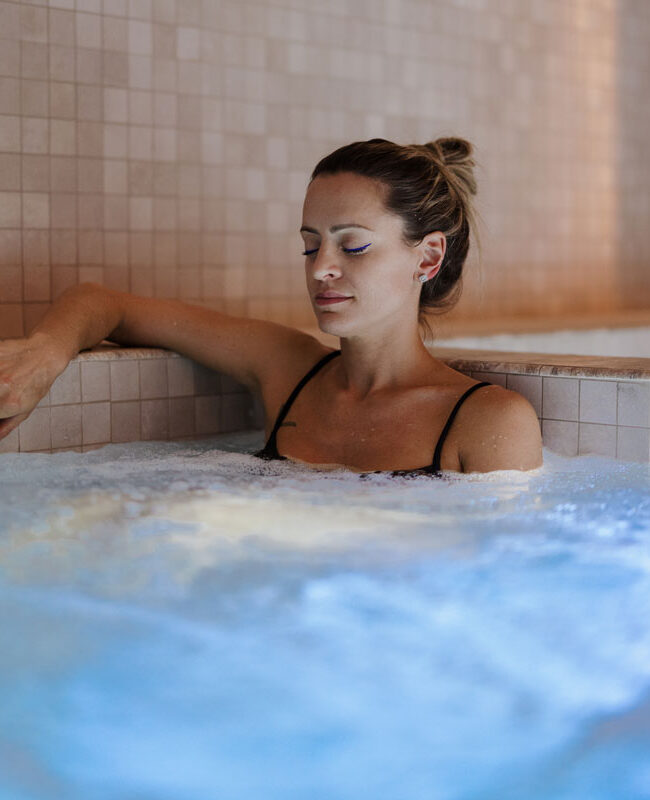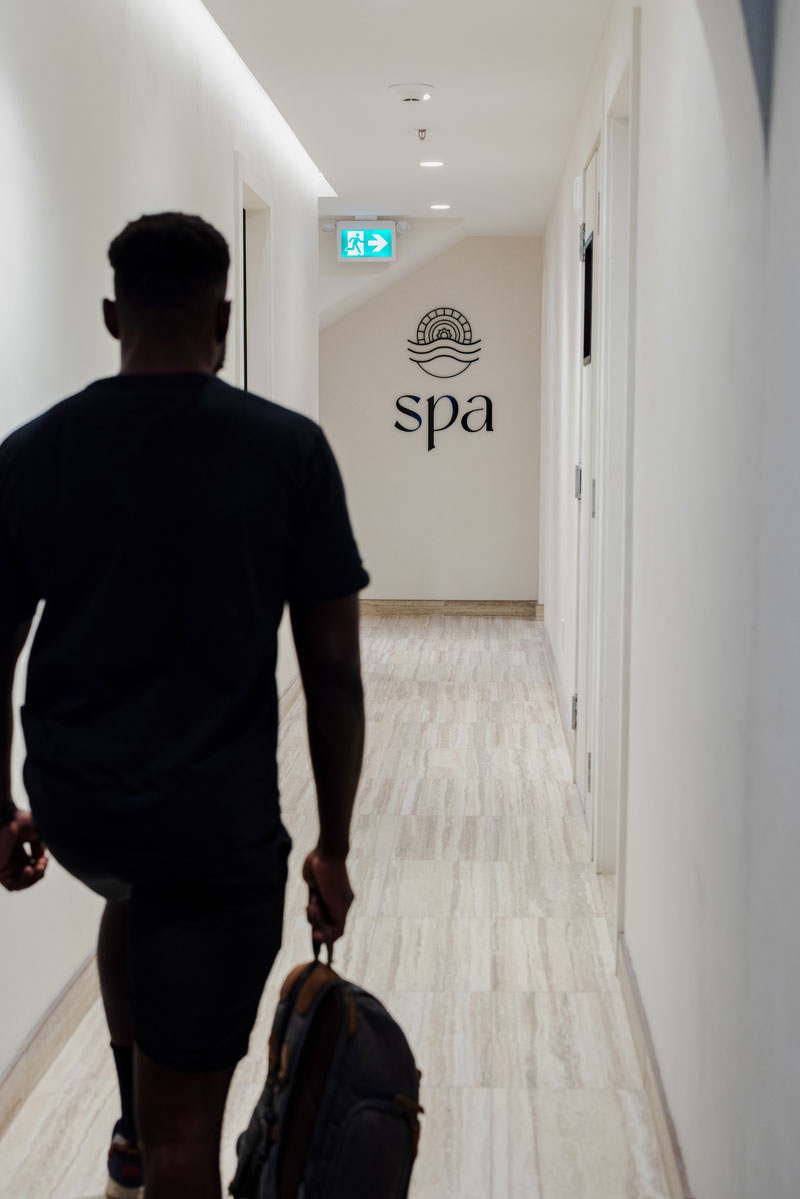 Statisfaction
Escape today
From therapeutic treatments to blissful massages and invigorating thermal experiences, our spa offers a holistic approach to health and wellness. Discover the transformative power of our spa and embark on a journey to revitalization.